If you're planning a trip to the Gold Coast, you will invariably be looking forward to spending time on our white sandy beaches, soaking up the sun and maybe testing your balance on a surfboard – and with our spectacular coastline stretching for more than 50 kilometres, why not?! Even if you don't surf, there are surf lessons that will have you 'hanging ten' like a pro in a couple of hours!
But keep in mind that there is so much more you could see or experience while visiting this area. Whether you are holidaying on your own, bringing your children, dragging your friends along, or wanting to share experiences with a larger group, the Gold Coast is the perfect adventure playground!
1. Theme Parks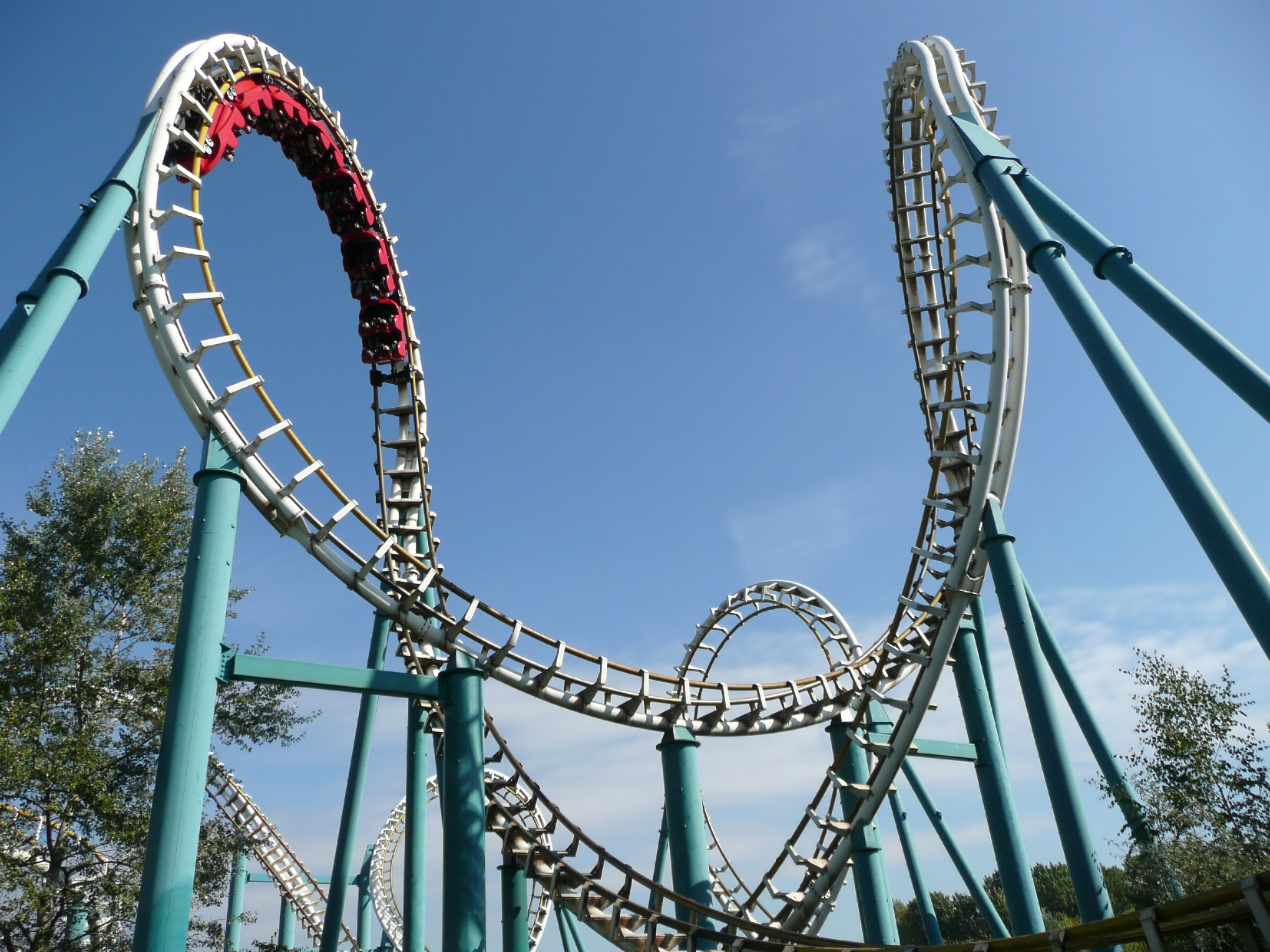 Yes, everyone visiting the Gold Coast will know we have Theme Parks, and it would be remiss of us not to mention them. Of course, a visit to a Gold Coast theme park is a MUST DO – at least once!
The Gold Coast is spoilt for choice with Movie World, Sea World, Wet'n'Wild, White Water World and Dreamworld for you to choose from, so why not try and get to all of them! If you have hired one of our amazing houseboats, it's an easy 5-minute car trip to Dreamworld or 10 minutes to Movie World from our jetty!
However, for those who want to step out of their comfort zone, or experience a little more of an adrenaline rush, then tighten your seatbelts and check out these other activities…
2. The TreeTop Challenge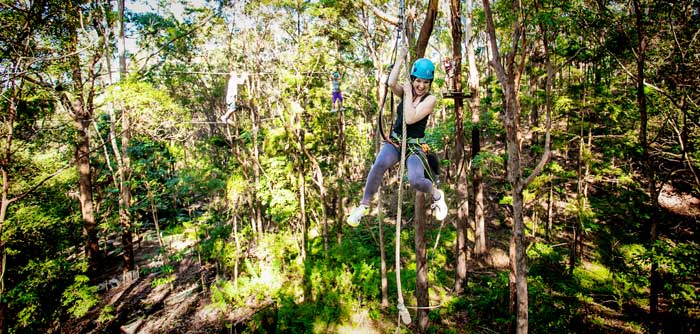 Would you love to push your fears to the limits flying through the tree canopy on one of more than 11 extreme flying foxes? Maybe you would enjoy pushing yourself to climb, jump and clamber through one of the many white knuckle high rope challenges set in dense rainforest less than 200m from Currumbin Beach?
If you are over the age of seven, and the answer was a resounding YES, and not a whimpering nooooooo … then this outdoor adventure centre is for you!
Highlights:
Zipline over crocodiles, kangaroos, dingoes and emus

Over 80 challenging elements to tackle

11 epic ziplines

4 levels to tackle, from easy through to extreme.
Check out more info here: The Treetop Challenge.
3. Jetpack Adventures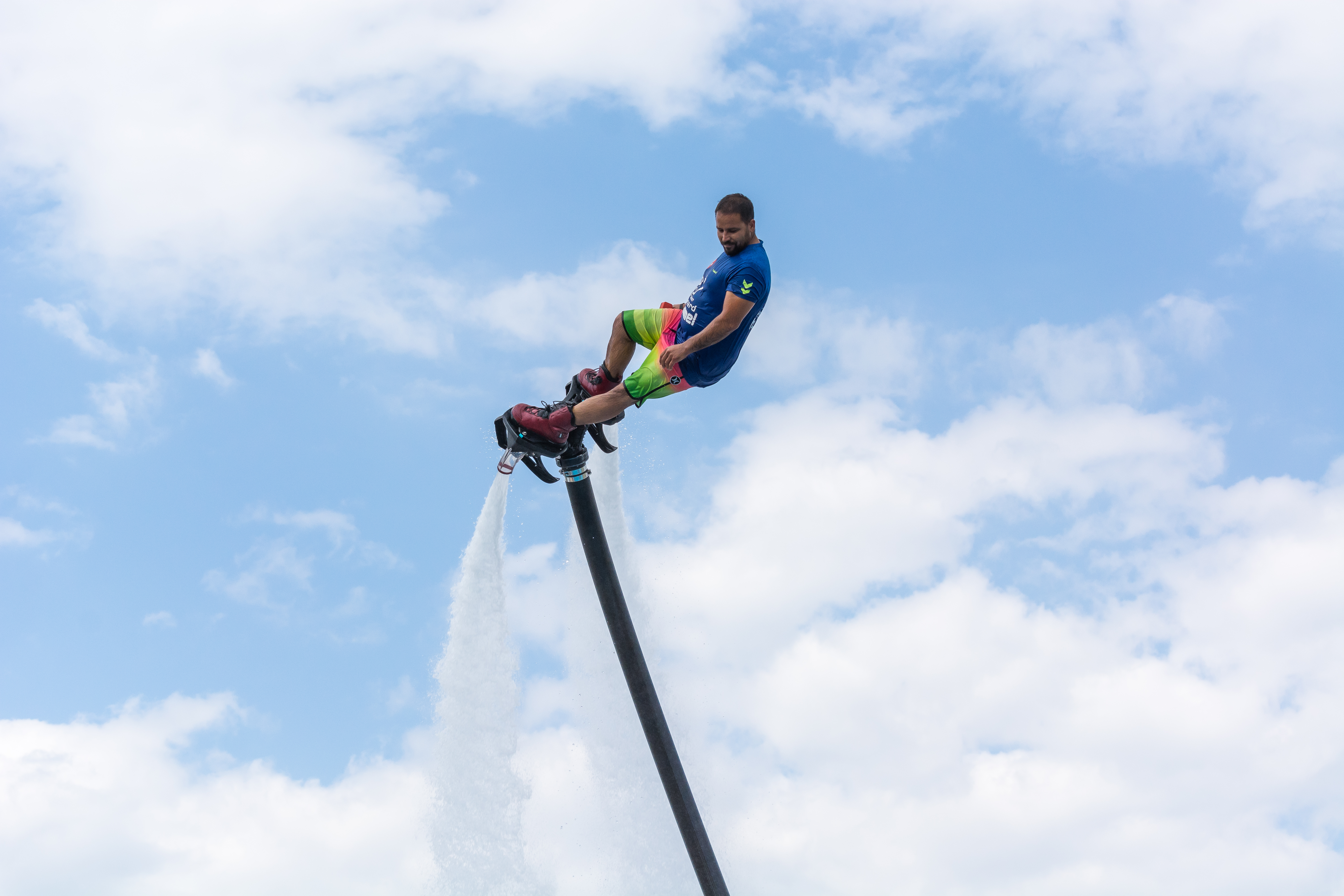 Are you ready for the ultimate watersport adventure? Guaranteed to get you flying, your experience is only timed on your actual above water fly time. Wetsuits, helmets, refreshments and instruction are all provided, so why are you waiting? Book your visit now!
4. Gold Coast Wake Park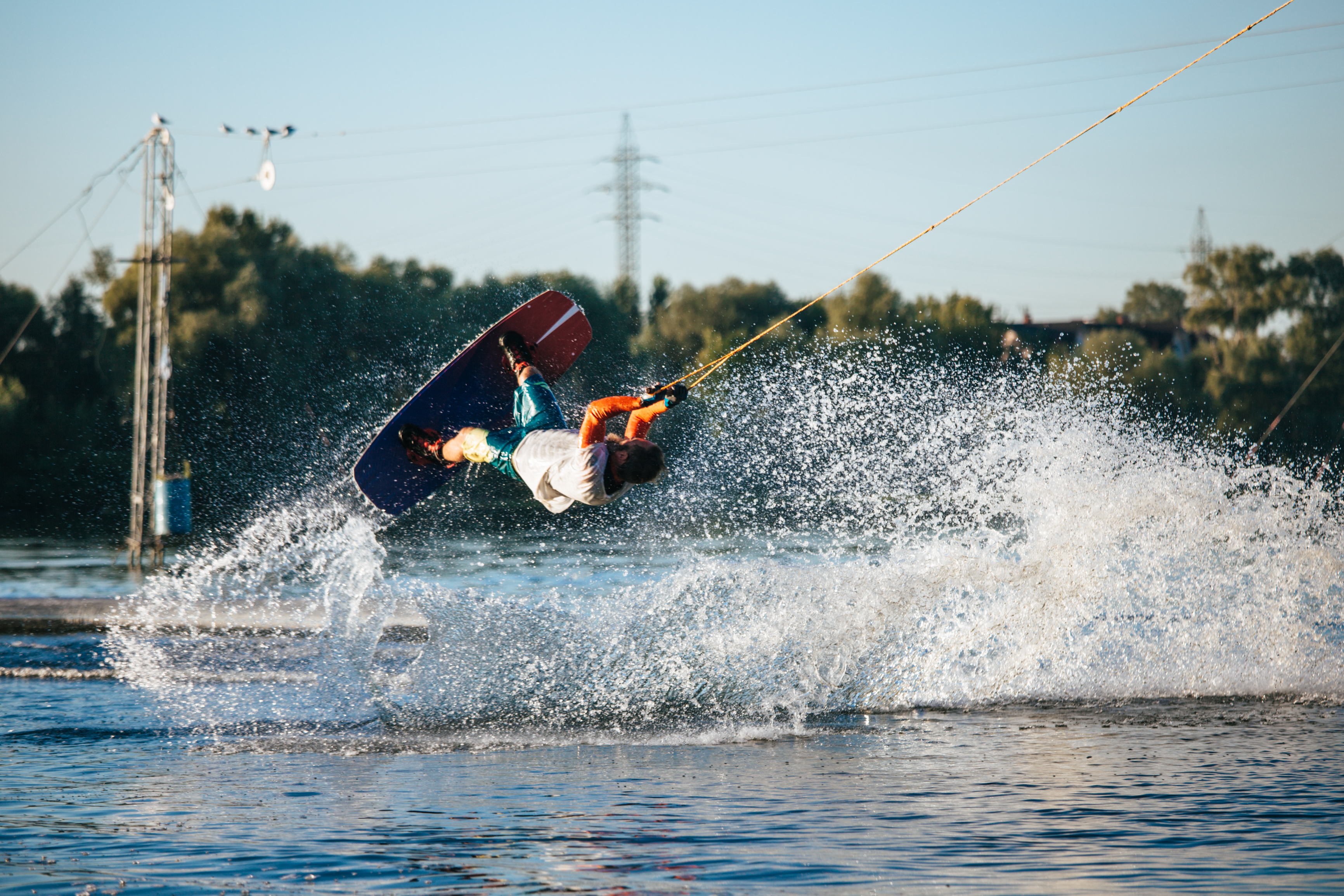 Whether you want to ride, play or party, this Gold Coast wake park has an activity for all the family! Take your own board, or hire one of theirs, just give it a go! They also have an aqua park onsite for anyone not wanting to jump on a wakeboard, so all the family will enjoy the day!
5. Cougal Cascades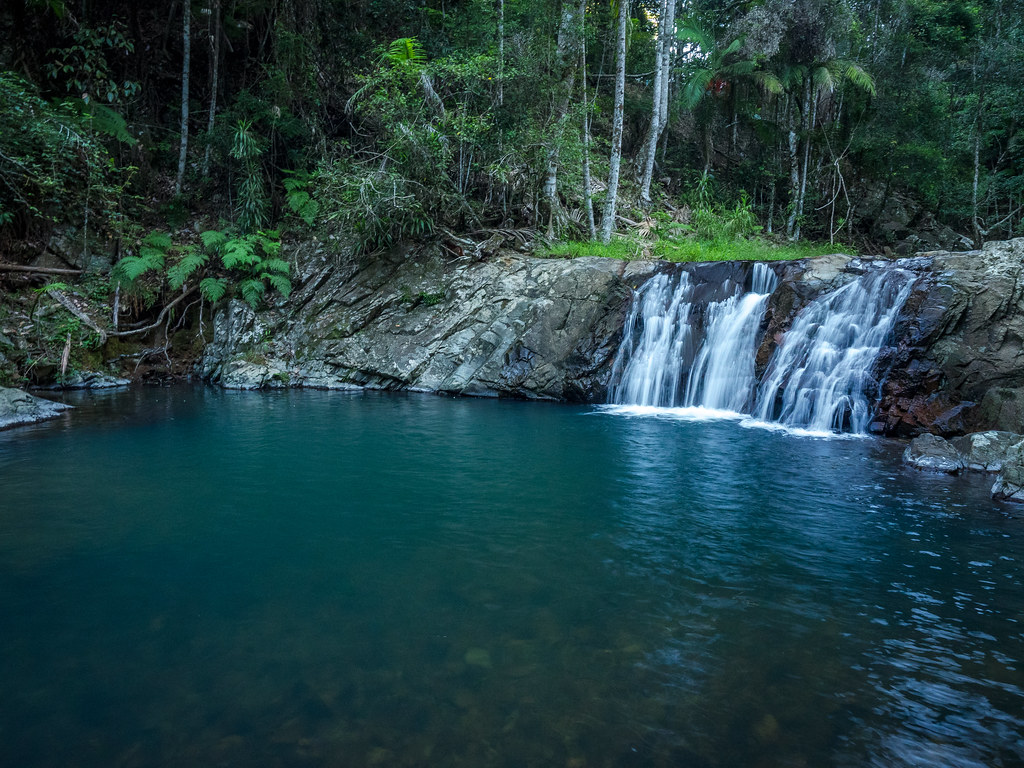 © Cougal Cascades by Dean Trezise
Maybe your idea of an amazing day out away from the surf and sand is to don your not too drastic walking shoes and head down an easy path next to Currumbin Creek, alongside a series of small waterfalls and rock pools? If so, you really need to check out Cougal Cascades at Springbrook National Park!
The track is suitable for prams and wheelchairs, and you will find viewing platforms to allow great views of the cascades and picnic tables are provided. This is the perfect place to cool off on a hot day, so why not take a picnic and enjoy some time away from the crowds at the beach!
6. Lamington National Park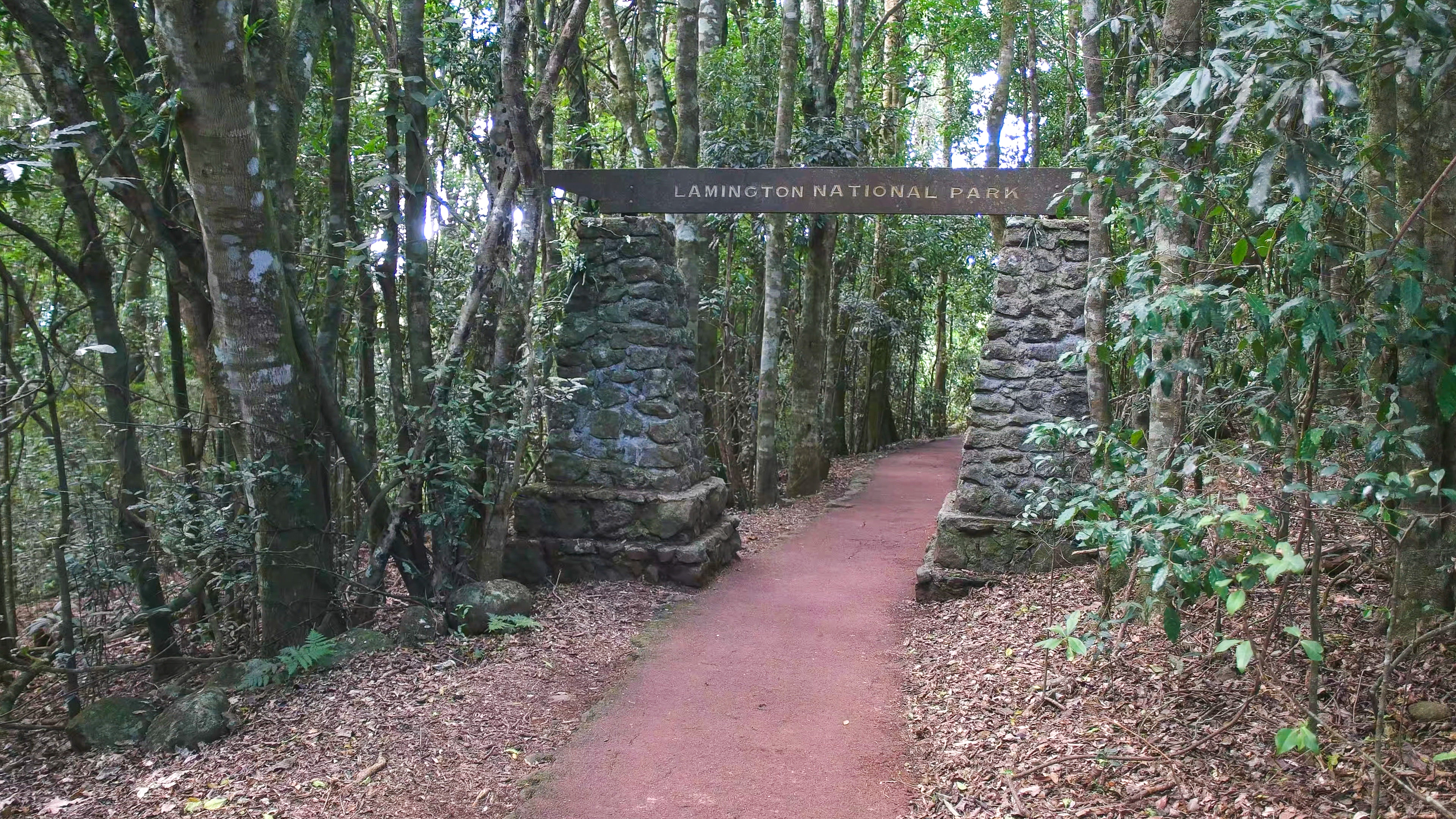 For those looking for more of a challenge, you should head out to Lamington National Park!
With over 320 kilometres of walking tracks, there will be one for you!
Enjoy walking through subtropical rainforest, along nature walks and hikes suitable for every level of fitness, besides amazing flora and fauna, through caves, over suspended bridges and being able to stop and enjoy breathtaking views of the Hinterland. Check out more info here.
7. Gold Coast Watersports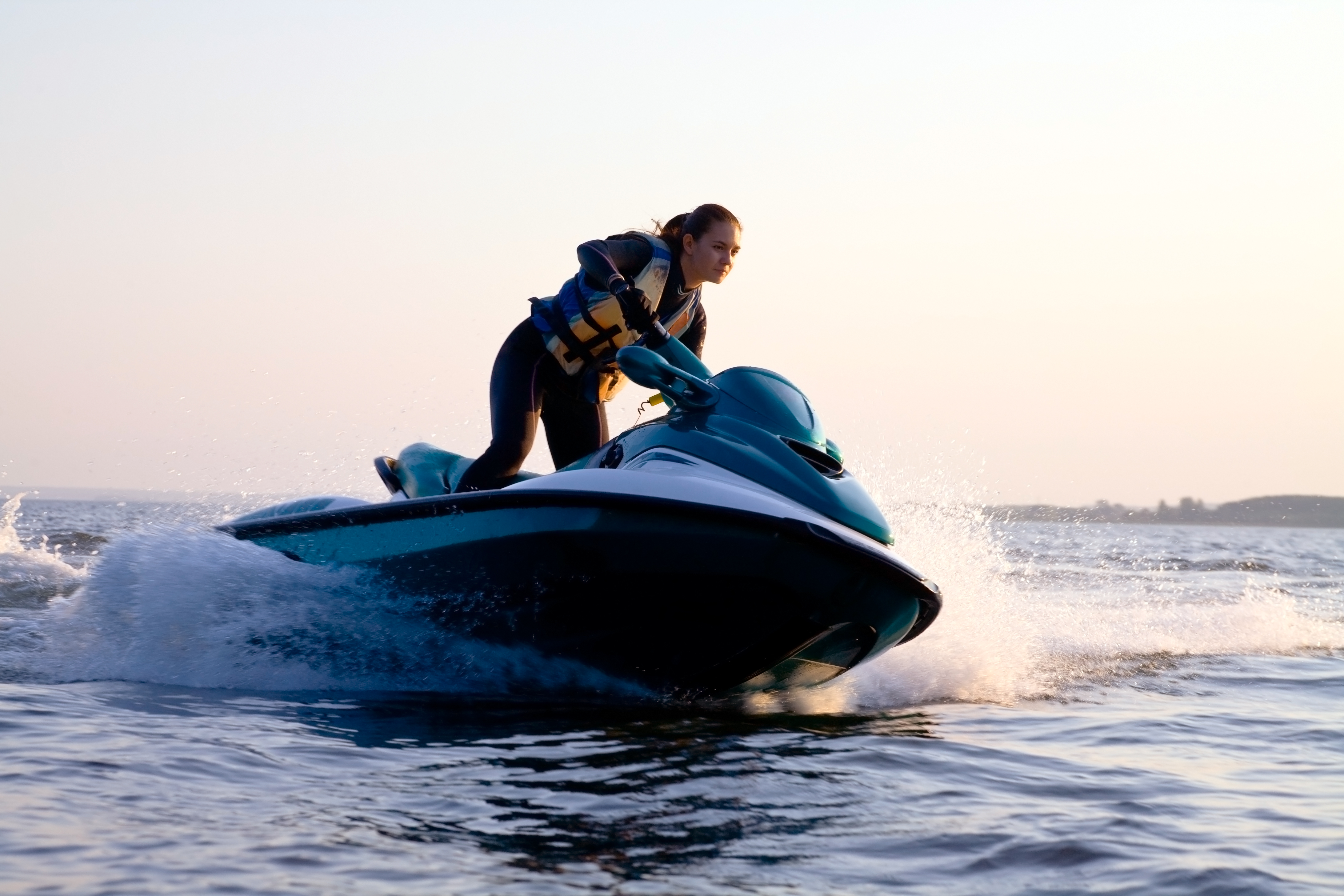 Get your adrenaline flowing as you ride the waves on a jetski, or even fly high above the Gold Coast beaches in a parasail! Choose your perfect activity or simply let your family have all the fun while you relax poolside with a cocktail in hand. Gold Coast Watersports is located just down the road from Sea World Resort – leaving you to make the most of the resort's bars and restaurants.
8. Bike Hire Gold Coast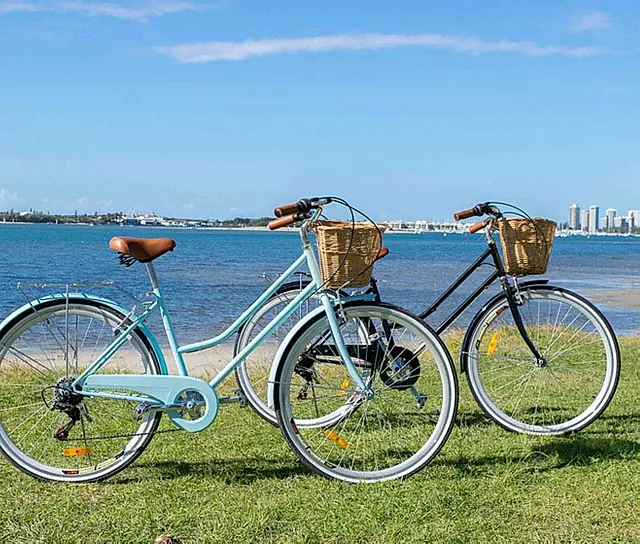 You can experience the beauty of the Gold Coast with the sun on your back and the wind in your face, in a way that is refreshing and new! With an abundance of bike hire companies on the Gold Coast, you can pick and choose the one that suits your plans.
You can meander along the amazing coastline on paved bikeways, at a speed that suits your group. Why not stop off for ice cream while you take in the amazing view, and continue at your own pace?
9. Gold Coast Skydive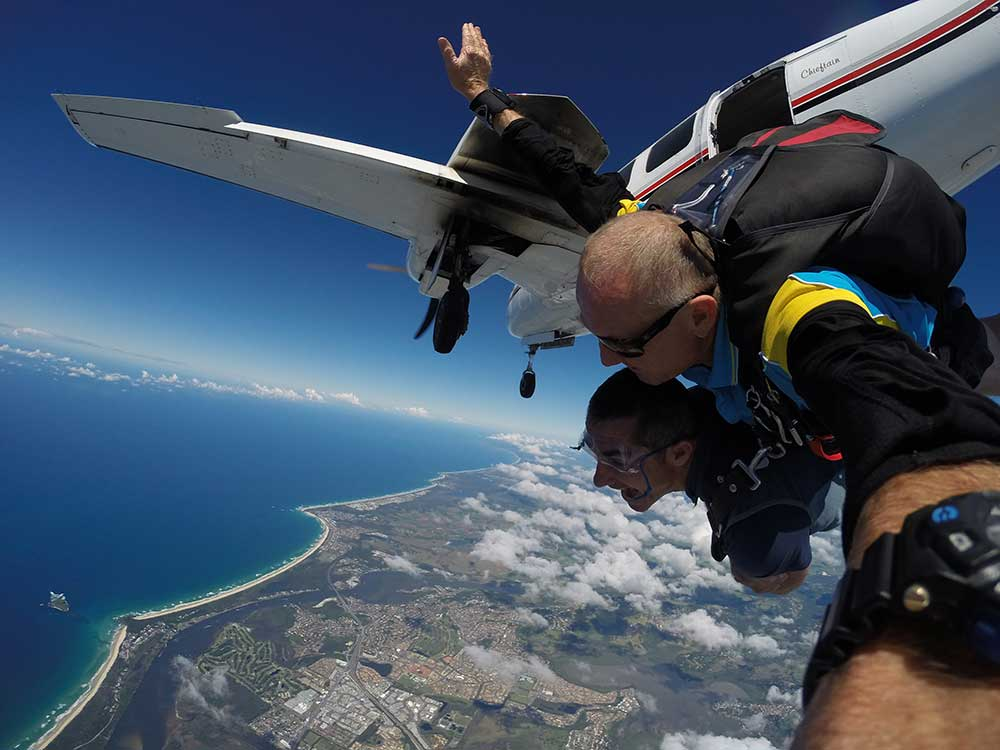 So, you would like to see as much of the coastline as possible, but don't want to spend every day at the beach? Well then, this is the adventure for you! What else can I say, except… GERONIMO!!!!!!
10. Whale Watching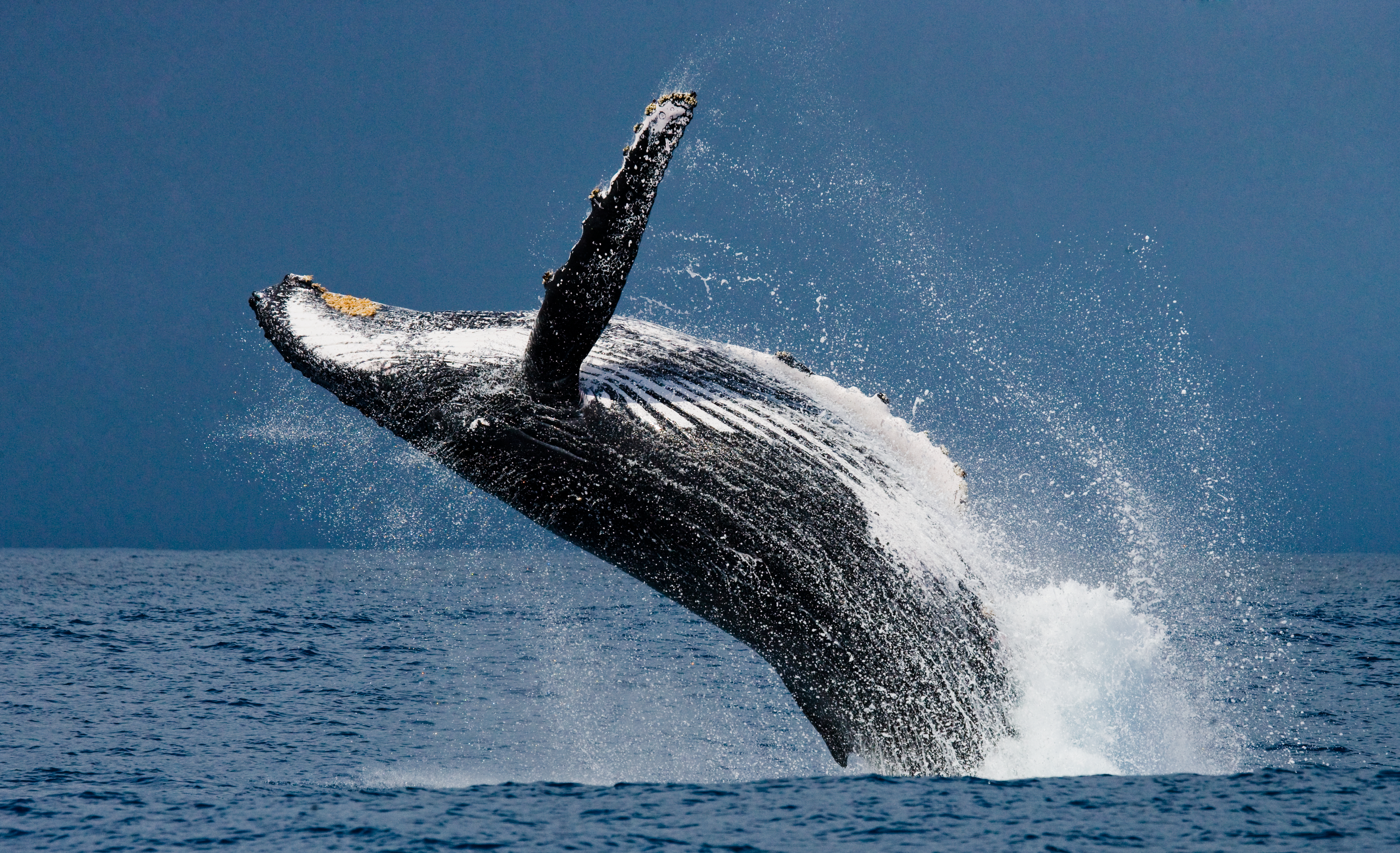 How could you come to the Gold Coast and not experience this magical moment?
If you decide to hire one of our houseboats, you will be close to all kinds of sea creatures, but booking a whale watch is the best way to see this for yourself! Choose from the multitude of Whale Watching adventure tours on the Gold Coast and make sure your camera is at the ready!
11. Gold Coast Island Buggy Tours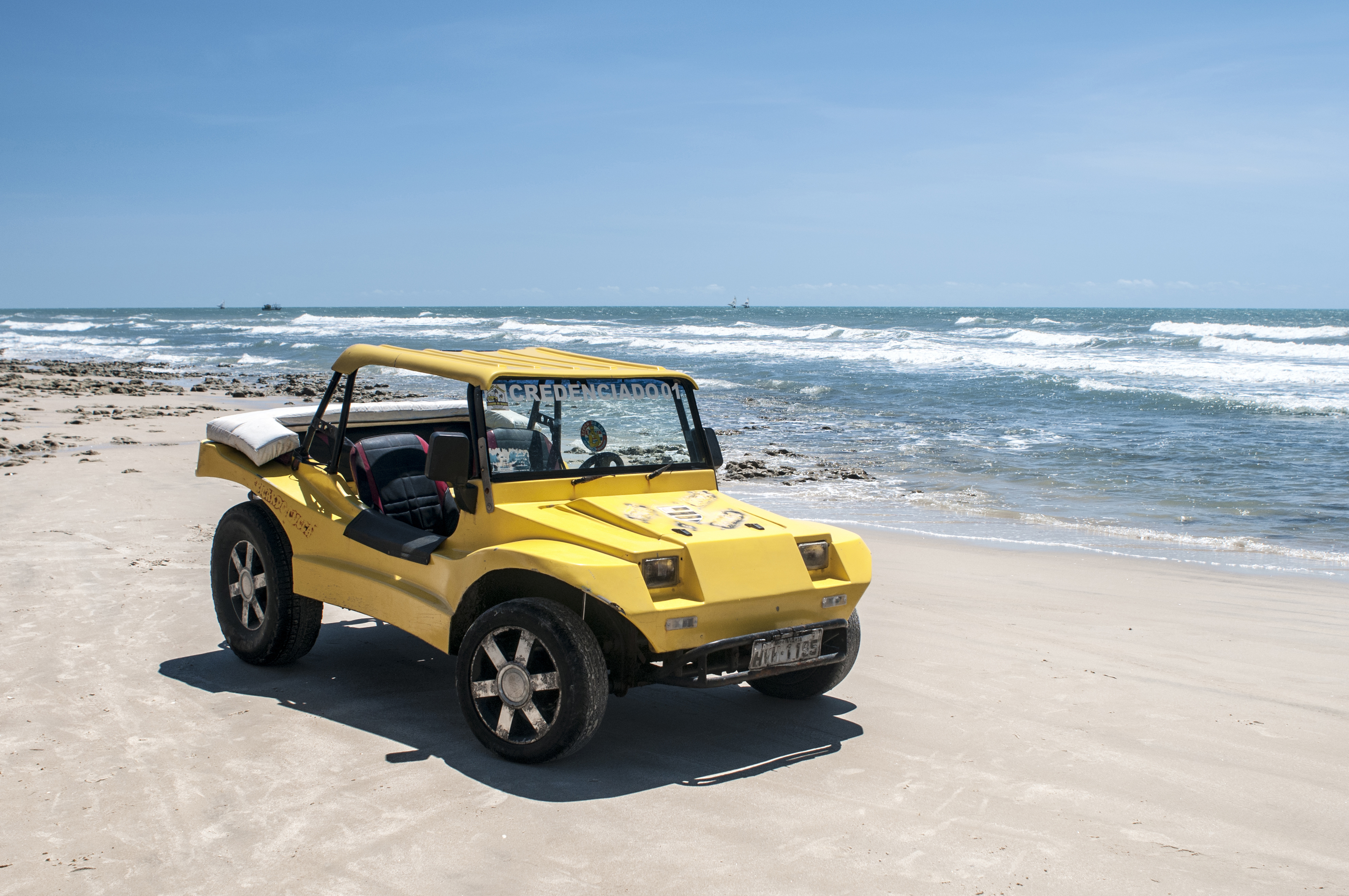 If the idea of exploring Couran Cove Resort on one of these buggies sounds great, then get yourself into the driver's seat and go, explore! The half-day of fun also includes access to the resort facilities. Jump online and check out the details NOW!
12. Hot Air Balloon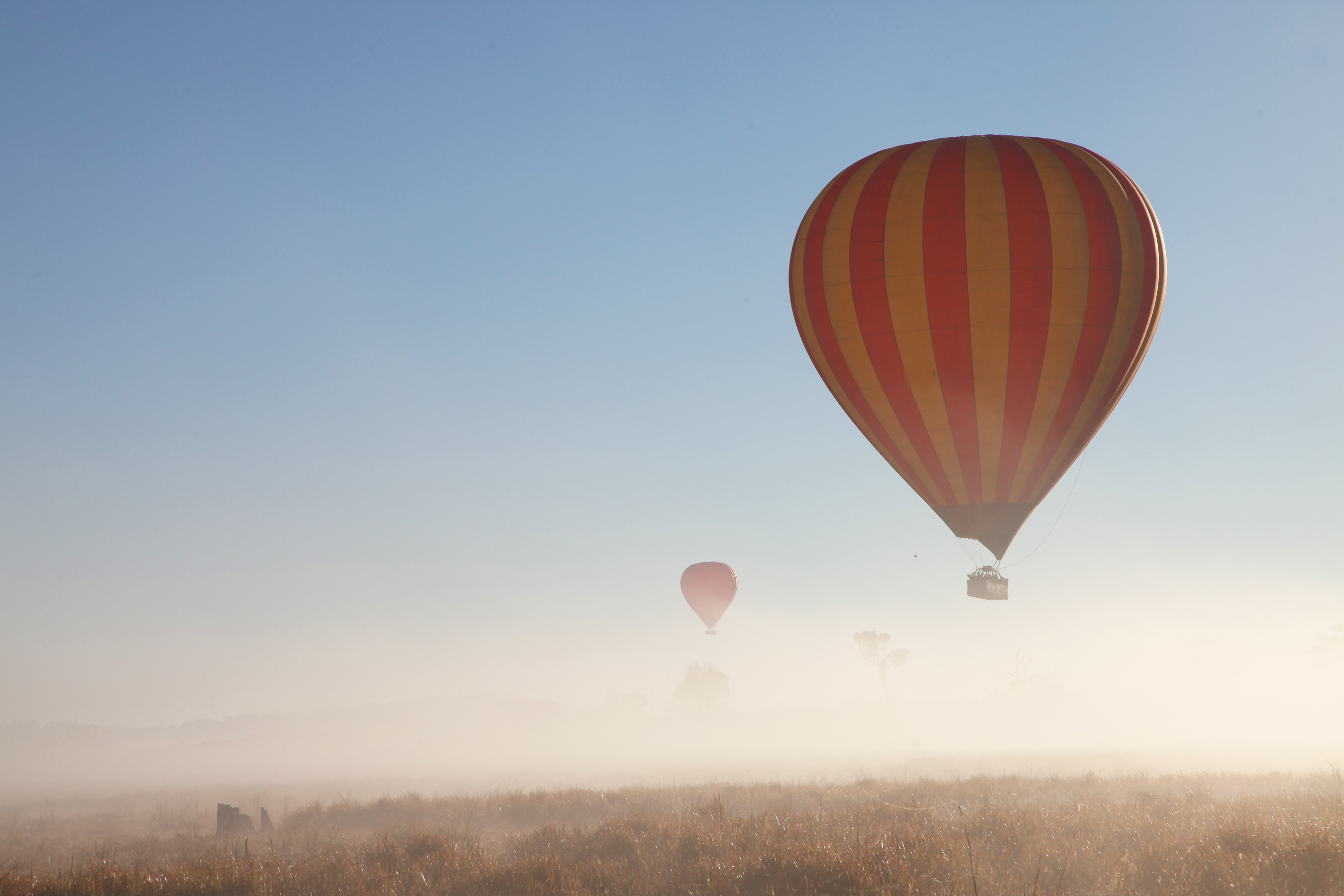 I had to leave this until last, because how else are you going to see as much of the Gold Coast?
Enjoy a champagne breakfast and an experience of a lifetime! What a way to complete a houseboating holiday on the Gold Coast!
13. Houseboating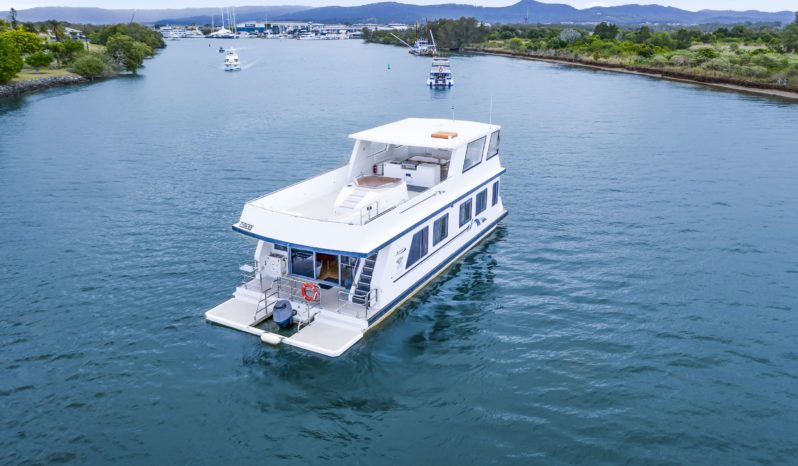 We might be a little biased, but we think the perfect kind of adventure is one where you can fit the whole family and don't have to pack up and head back to the hotel at the end of the day… because your accommodation is right there with you. A houseboat has the best of both worlds, adventure at your doorstep and no queues, lines or extra money to spend. Motor to your favourite spot (ask our team for a few of the best) and get ready for the holiday you've always dreamed of.