Consider being the captain of your own houseboat, you and your family floating wherever the tides take you, to explore pristine coves and beaches, to catch fish right from the back deck and have it served up as beautiful and tasty as a masterchef creation within half an hour …. Sounds like the perfect holiday, right? Of course, it is! 
The only thing holding you back is the fact that you are not a 'boatie', you have never driven a boat, have no idea how to read a navigation chart, drop an anchor or flush a boat toilet and imagine your holiday turning into a tragic tale of survival on the high seas… don't panic!
Houseboat Instruction For First-Timers
You can do it! We will show you how, and you do NOT need a licence to drive a Houseboat.
That's right, NO license is required.
If you are over 18 years of age … here comes the clincher … and you display good common sense and a safe attitude (now you are thinking that there go half of your family or friends), then you can be the captain of one of our houseboats. You do not even have to have a car driver's licence. 
All of our fleets are safely equipped. They're easy to drive and travel the amazing Gold Coast waterways, at the safe speed of 6 knots.
If you're imagining packing up your car, trailer, van or bus with all your luggage, racing to pick up your houseboat and careening off around the waterways with your family and friends, using the islands and other boats as bumper bars while you try to navigate your way backwards, sideways or however you can to get to your destination. Ummm, no! 
We do value our fleet and the lives of your crewmates! Can anyone drive a houseboat, yes – as per conditions above. Do we take your money, push you off and wave you goodbye while we have our fingers crossed behind our backs hoping you all make it back in one piece – no! 
When you arrive at Coomera Houseboats, you will be met by your very own 'personal briefer'. Your personal briefer, who holds either a Coxswain or Master V marine qualification will take you onto your houseboat and brief you on the boat operations and safety, and will answer any questions or concerns you have regarding operating anything on the vessel. 
When you are ready, your briefer will drive your houseboat out of our marina, and let you take control. Once both you and he agree that you can now safely operate the vessel, the personal briefer will depart the houseboat. So, as long as you make sure that you ask them any questions you have, you will be fine. If at any stage of your holiday, you are unsure about something, we will let you know the best way to contact us for more information, instruction or assistance.
So no license required, just a combination of our experience and your safe and sensible attitude.
Provisions For Your Houseboat Holiday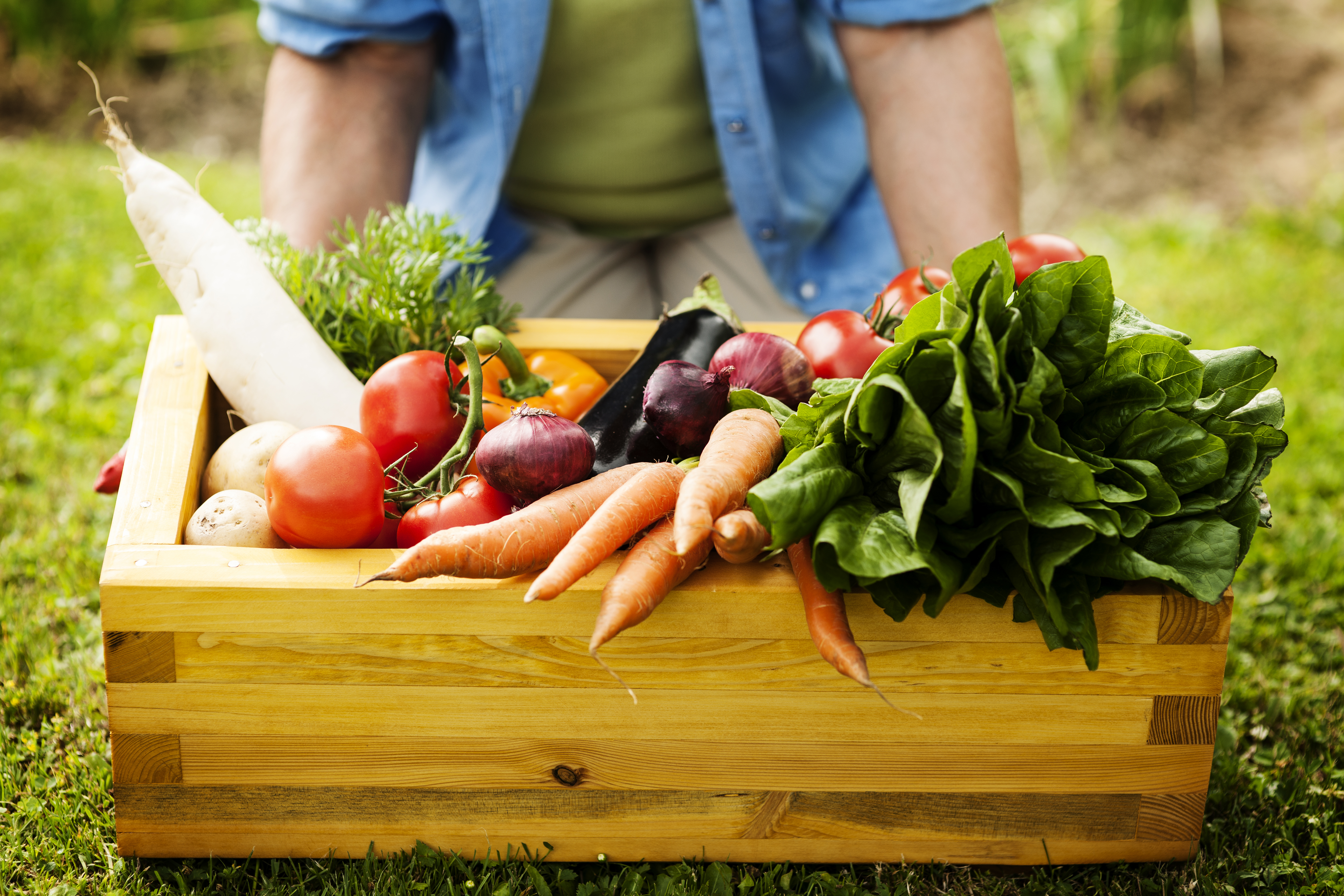 You need to bring food, drink and supplies for a houseboat holiday. You have several choices when it comes to supplying your vessel with all the food, drinks and snacks you need. 
Your first choice is to shop before you arrive and bring it all with you. No need to stress if you forget something as there are supermarkets just 10 minutes away from our marina. You can also use Coles or Woolworths online and have your order delivered directly to the marina, where our team will pack the groceries onto your vessel prior to your arrival. 
We also now have catering options available! If you choose this option you will arrive on your houseboat with the fridge stacked full of already prepared meals ready to be heated and enjoyed.
Just let our team know if you decide on an online shop or a catered option when you book your vessel and we will ensure your fridge is stocked and your houseboat galley is ready to go.
Stay In Your Houseboat At Our Marina 
Coomera Houseboat Holidays is situated just behind Dreamworld, in our very own modern, purpose-built 27 berth marina. The only people you will see on our jetties are our customers enjoying their breakaway just like you. You are welcome to stay at our marina on your houseboat if you want to check out the theme parks!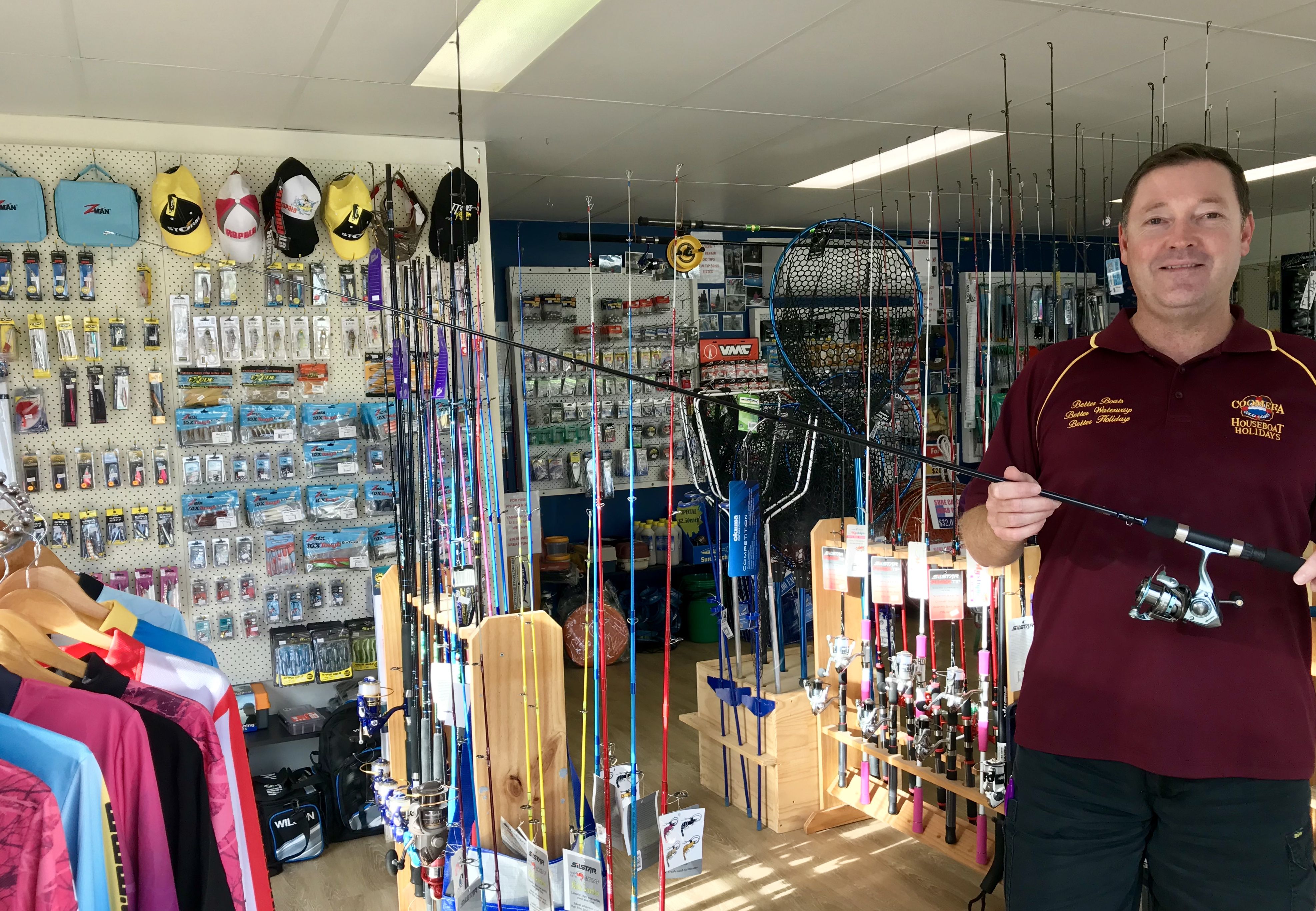 Some of the features on our marina include:
100 car park spaces in a fully fenced, floodlit, security patrolled car park

Modern office and check-in reception area

Boat launching facilities  and secure parking for boat trailers (if you decide to take your own tender)

Fully stocked bait & tackle shop with everything you need to catch plenty of fish!

Party ice, block ice and general outdoor supplies

Trolleys – for ease of loading everything onto your houseboat.
What Does A Houseboat Have Onboard? 
Stepping aboard one of our Coomera Houseboat Holiday houseboats is like walking into a modern fully self-contained holiday apartment, but sometimes bigger. We strive to provide the safest, most modern, best-presented houseboats on the water.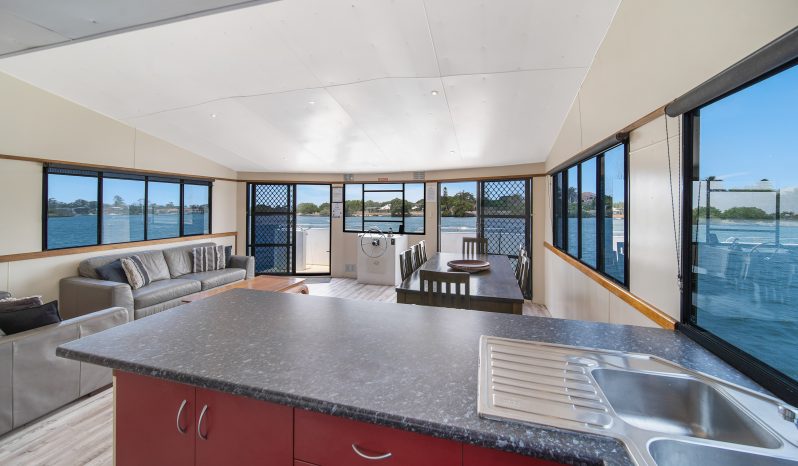 Our vessels have different inclusions, so make sure you look at the checklist of your chosen vessel, but here is a taste of what they can include:
'Operational'
12-foot dinghy (outboard motor hire available)

Comprehensive navigational aids/charts

Electric anchor winches

Full safety gear including life jackets.
'Practical'
Hot and cold showers

Toilet

Crockery and cutlery, cooking utensils – including BBQ equipment

Fridge/freezer and extra separate icebox

Cooking equipment, saucepans and crab cooker

Basic essentials including toilet paper, dishwashing liquid, sponges, garbage bags, guest hand soaps, matches etc.

Full linen – including all bedding and towelling (we recommend you bring your own beach towel!)

Outdoor furniture and sun lounges 

BBQ

A gas hot water system

Extensive water and fuel capacity

Microwaves, hairdryers, dishwashers 

Rod holders and bait boards.
What more could you ask for! 
So, now that you know you can do it – check out our fleet, choose the vessel that will suit your group perfectly, and book it in before someone else does! We're always happy to answer any questions you may have, so please do contact us.
See you on the Gold Coast soon!